Streamline Shutters UK
We cannot be beaten on quality and price, guaranteed.
Easy installment payment plans available.
(Terms & Conditions apply)
Request Quote Now
See All Shutters
Shutters Nottingham – Premium Quality Shutters Guranteed
Streamline Shutters UK Ltd are a family business supplying the best quality shutters. We are located in Chatsworth Derbyshire. We cover shutter installation all over Derbyshire and Nottinghamshire area and more. Our Goal is to give you the customer the best product and customer service, we cannot be beaten on price and quality guaranteed. Easy payment options are available (terms & conditions apply).
Our complete confidence in being able to meet all your shutter requirements is founded on over 25 years of carpentry background and 20 years experience within the Shutters industry. Now add to this, the fact that our shutters are produced by the world's largest Plantation Shutter factory, resulting in the highest quality at competitive prices. We take pride in supporting the UK working economy while achieving remarkable delivery times and pricing because all our shutters are manufactured here in the UK.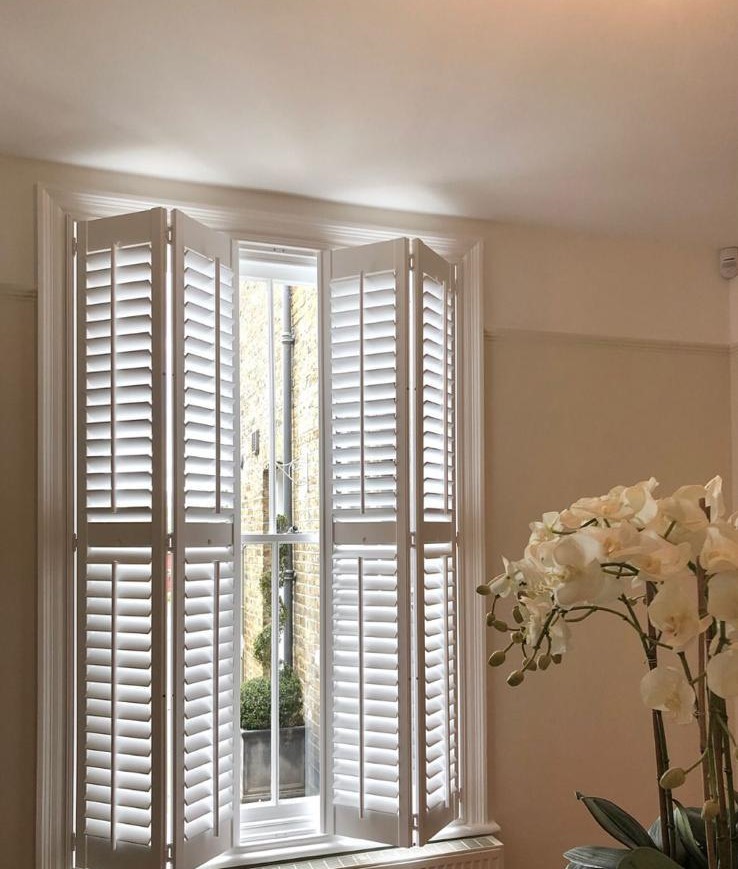 Our wide variety of available colours and materials ensure you always get the shutter product that accurately matches your room design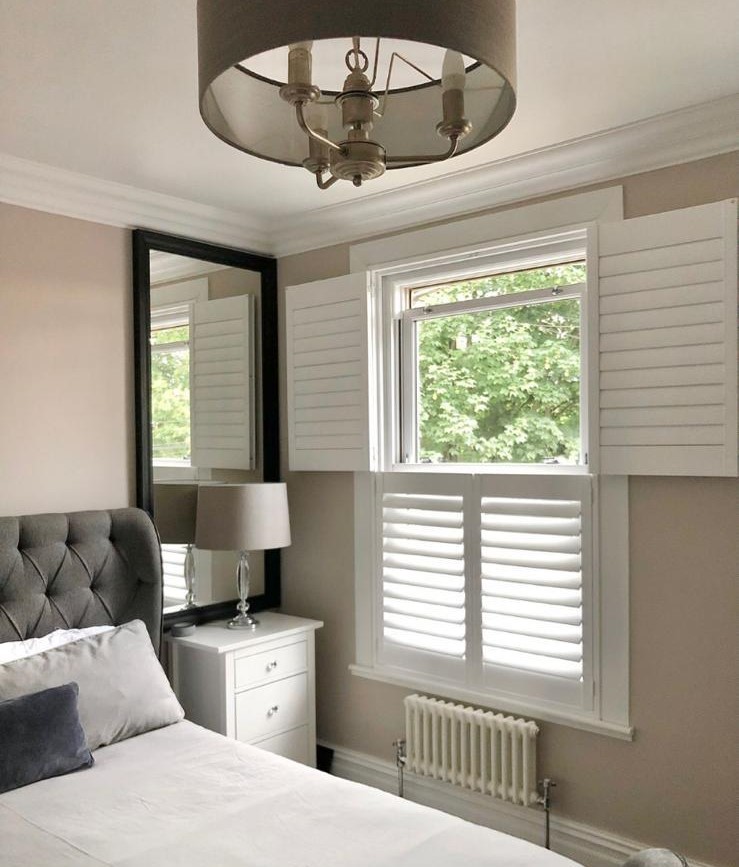 To be honest we are very passionate and excited about our business and what we do! We love supplying and transforming customers' homes with our top of the range beautiful shutters. We have never come across a customer that did not leave smiling and happy after a shutters installation job is complete.
About Plantation Shutters
Before I tell you why plantation shutters cost more than regular wooden shutters, let me give you some background information:
Plantation shutters are basically wooden slats that are mounted on hinges so they can be opened and closed. The difference between them is plantation shutters have operable louvers which are located in the middle of each panel while traditional wood slats are usually stationary. When choosing plantation shutter styles, there's an abundance of options incorporating different designs ranging from the traditional louvered look of plantation shutters to more modern styles. Plantation shutters are not just about function though! They also offer style and elegance. These shutters will dress up even the simplest of houses into something more beautiful.
When it comes to choosing the colour for your plantation shutters, there are also some options available to you so everyone can find what works best for them. There are neutral colours like white, grey-beige, taupe, etc… But there are also bolder colours such as black, dark reds, and browns if you're looking for something with a little more personality. Of course, you can always go all neutral as well.
For those wondering about the cost… Plantation shutters are generally much higher priced than pre-made or even making your own from scratch using plywood and paint and such – because really, that's just not the same thing. With plantation shutters, you're getting hand-crafted items that were made to order specifically for your windows and they're incredibly durable. They come with warranties and everything! So it's totally worth spending a little more money on them in my mind at least. Also if you've ever seen someone who paid less for their shutters than you did but they look worse than yours? Don't fret – it's likely because they're not real plantation shutters, just cheap imitations!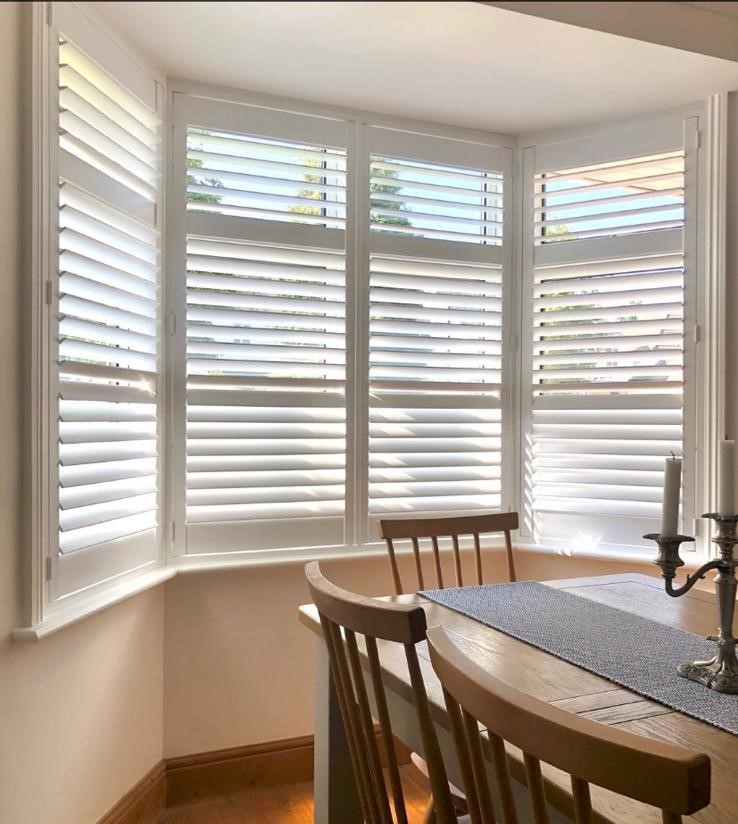 You have so many shutters to choose from, which one do I go for?
Ultimately at the end of the day it's really up to you which Streamline shutter model and design you buy. We can only offer you our shutter products and guide you, and show you all the great options and various designs we have, and to match them to your home decor.
Benefits of Fitting Shutters in Various Rooms in Your Home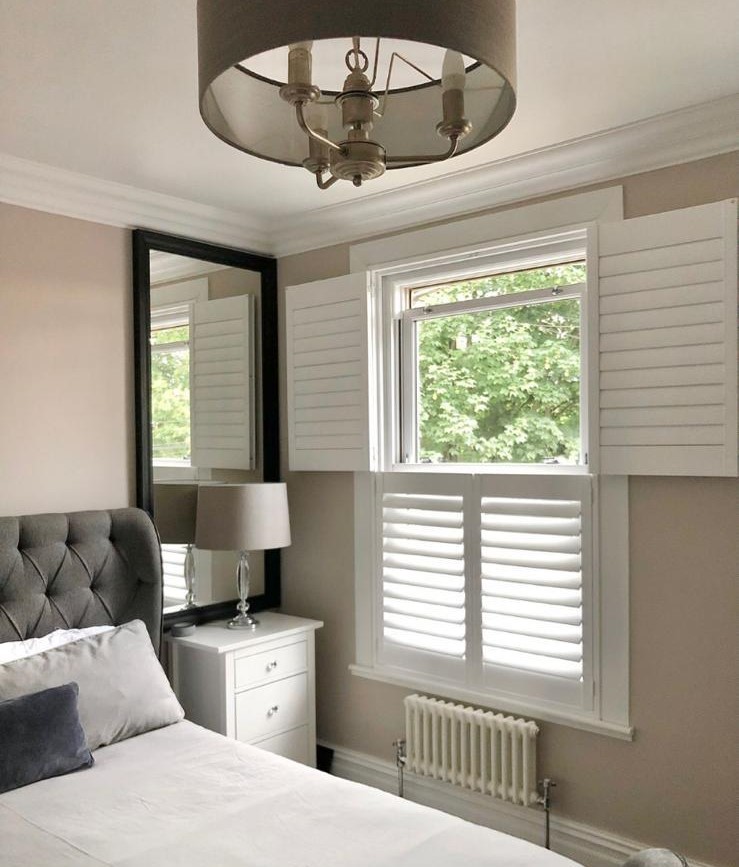 The benefits of kitchen window shutters are obvious. Plantation Shutters are the ultimate form of privacy for your kitchen; especially when you take into consideration that they can be fitted with an internal blind. This leaves no hardware on the show and there is no need to worry about the finished look because the shutter simply floats between two pieces of wood inside your window frame meaning it doesn't interfere with any external decoration.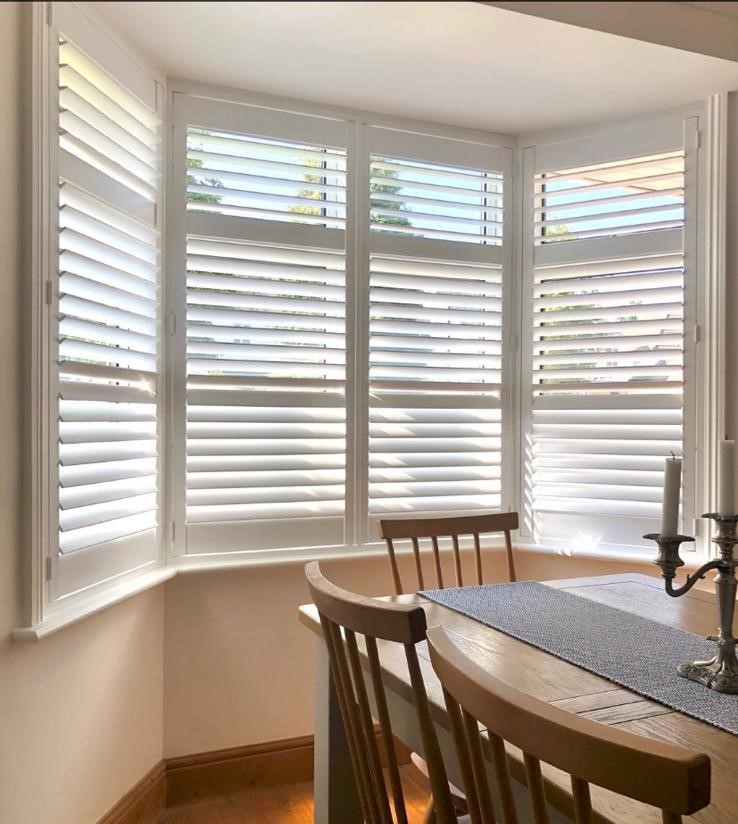 The benefits of plantation shutters in bedroom windows. One of the most common misconceptions around shutters is that they cannot be used in bedrooms because they would not be practical during the night with so many people going in and out. But this could not be further from the truth, even though most blinds come complete with a tilt and turn mechanism, shutters can be fitted with a tilt rod so that they can be independently positioned and tilted to let in as much light as is needed.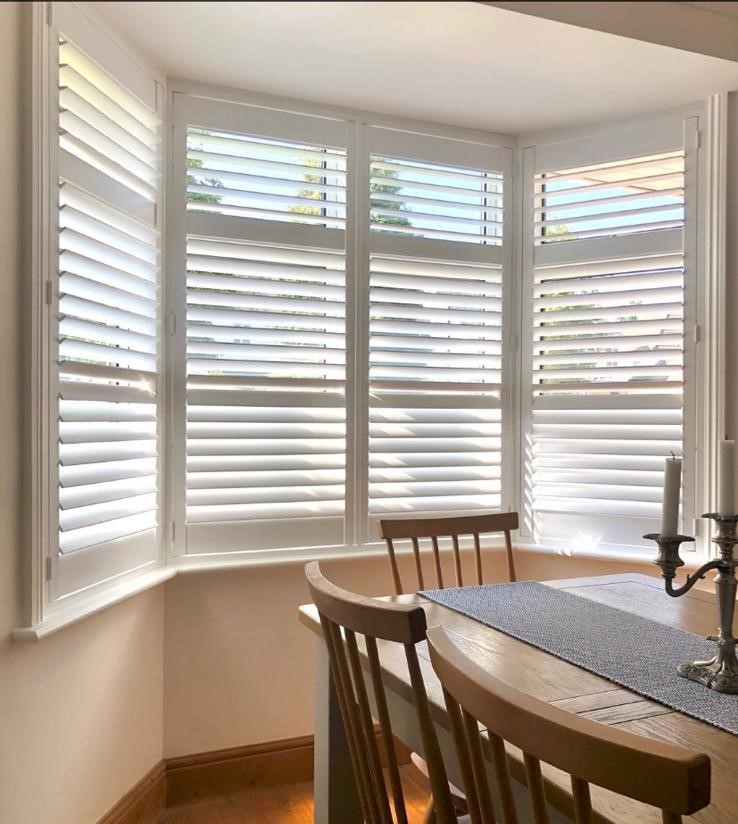 Bathroom shutters are a great way to add privacy and style to your bathroom. They can be used to cover the window and provide some darkness for a relaxing bath, or to give you some privacy if someone else is in the house. Shutters can also be used as a decoration, adding a touch of elegance to your bathroom. There are many different types of shutters available, so you can find the perfect ones for your bathroom. If you have a large window, you might want to choose shutter panels that span the entire window. If you have a small window, mini-shutters or half-shutters might be a better option.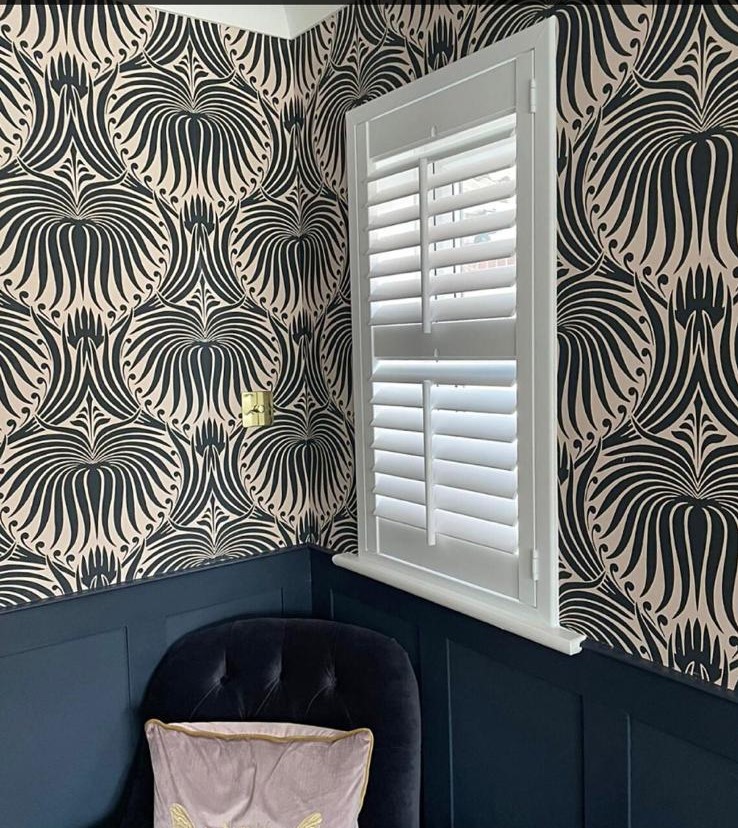 History of Plantation Shutters
Plantation shutters have been used as window treatments for centuries. The most popular type of shutter is the plantation shutter, which got its name from the plantation homes in the American South where they were originally installed. They feature a classic, simple design and come with lots of modern features like remote-controlled open and close and multiple panels that create a more opaque look when closed.
Plantation shutters are available in many different types of wood and can be painted if desired. The most popular type of shutter is made from western red cedar because it won't warp or crack over time; however, there are other options for less humid climates.
The history of plantation shutters begins with the development of architectural styles in Europe during the 15th century Italian Renaissance times. During this period, strong European monarchies that emerged after centuries of feudalism began to build beautiful castles as palaces. The new style of architecture, called Renaissance, was a departure from the heavy, dark Gothic designs that were popular up to that time.
Special Events and Business Updates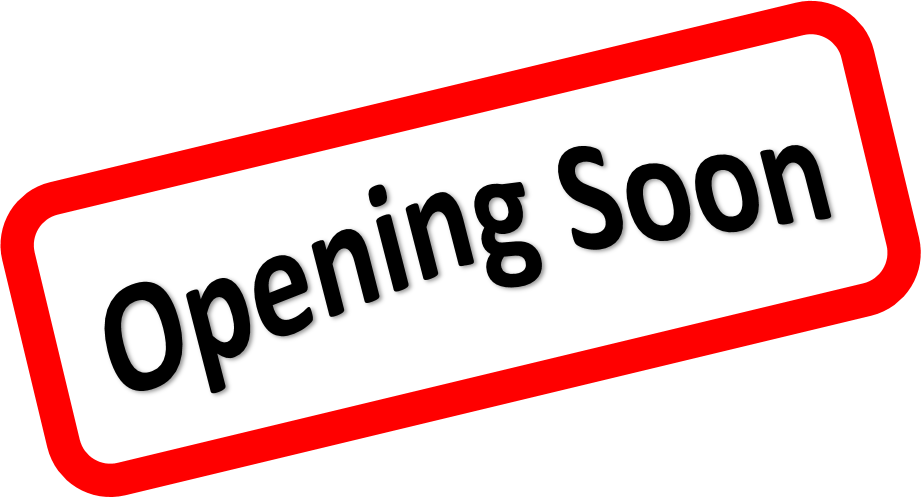 We are Excited about the Opening of our New Showroom in Nottingham
Please place in your diary that Streamline Shutters UK will have its new Nottingham showroom that will be open to the public from - February 21, 2022.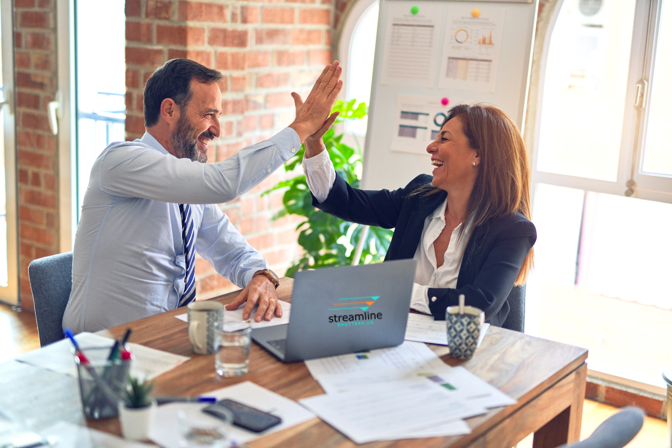 Good News on our Expansion Efforts
We are very happy to announce that we have now completed the signing of contracts with a professional marketing team. This will drive our expansion throughout the United Kingdom, delivering first class product delivery, together with top class customer service, our winning combination!
"This Family owned business does some great work. They did what they said they would do, professional and polite. Most happy with the shutters and the finished product, they did not rush and took pride in their work. Nice people all round and good service."
– T. Halshaw (West Bridgford…Nottingham)
"Streamline Shutters were recommended by a family member. JUst a quick review to say that it was indeed a good all round all round pleasant Service, and the quality of the custom made shutters they fitted throughout our home is most pleasing. I would not hesitate in using them if you are in the market for new shutters."
– B. Archer (Hucknall, Nottingham)
"Fantastic job and a very reliable service. You worked with us to deliver some really good design options, and we think our new shutters in our new home look classy and stunning. We would certainly have no hesitation in calling you again to book your services."
– V. Hussain (Beeston, Nottingham)
Frequently Asked Questions About Shutters
If you're considering installing window shutters in your home, here are some frequently asked questions to help you make your decision:
What are shutters?
Shutters are hinged panels that attach to the side of a window frame and cover the window opening to control light and air flow into the room. They can be open or closed to manage the amount of sunlight that comes into the room and also provide privacy and security. Shutters can also be used as insulation and noise reduction.
Shutters come in a variety of materials, including wood, vinyl, and aluminum. They can be customized to fit any window size or shape.
Shutters come in a variety of styles, including plantation shutters and traditional shutters. Plantation shutters are wide panels with an angled top edge that create the appearance of multiple windows when open. Traditional shutters feature straight edges and usually include louvers to provide ventilation.
Shutters can be painted or stained at home or can be done professionally for added durability, weather resistance, and style options. A coat of paint on the outside will protect the shutter from outdoor elements like moisture, sun damage, and mildew while keeping it cooler inside during warm seasons; two coats of paint on the interior side are generally recommended for added colour depth.
There are several types of wood used in manufacturing shutters: red cedar, cypress, mahogany, and pine. The natural oils in these woods help protect them from the weather and increase their lifespan.
Shutters can also be made of vinyl, aluminum, or composite materials. While not as sturdy as wood shutters, they are often more affordable and easier to maintain.
How much do shutters cost?
As with any home improvement project, when it comes to shutters there is no one-size-fits-all answer – the final cost will depend on a range of factors including the type of shutters you choose, the size of your windows, and how much work needs to be done to fit them. 
Where are Streamline Shutters made?
We are proud of the fact that all Streamline Shutters products are currently made in the UK. We find the quality is outstanding, and we have no intention of purchasing shutter products from abroad, as we find the quality does not meet our standards.
Can I install window shutters myself?
Shutters can be difficult for homeowners to install without some knowledge of carpentry. Window installation companies may charge more to install window shutters in your home because they take significantly longer than installing a new window by itself. If you plan on taking on the project yourself, practice using the tools before starting on your own windows so that you know how long it takes and what level of difficulty is involved.
How much are plantation shutters?
The cost of plantation shutters varies depending on the material used and the size and style of the shutters. Vinyl shutters are generally the most affordable, while wooden shutters are typically the most expensive. It is important to note that the cost of installing plantation shutters also varies depending on the size and style of the shutters, as well as the complexity of the installation. The more you order the cheaper it becomes. Our survey and quotations are free, so give us a call now! And book your FREE consultation appointment. Don't forget installation is FREE too!
All you pay for is the shutters!
We take care of the rest!
What Shutter materials do you offer?
All our handmade shutters are made of Hybrawood, as we have found this to be the best quality material.
How long to fit shutters?
We find that the majority of shutter installations can be completed with the same day. We have an extensive page discussing the various aspects of fitting shutters and general considerations on how to fit shutters.
How do you fit café style shutters?
Café style shutters are a great way to add privacy and style to your home. They can be installed on both the inside and outside of your windows, and come in a variety of colors and styles to suit your taste. You can also get them custom made to fit any size window. To install cafe shutters, you will need to measure the width and height of your window, as well as the depth of the window frame. Once you have these measurements, you can order shutters that are ready-to-fit or made-to-measure. If you're handy with tools, you may be able to install them yourself. Otherwise, it's best to hire a professional for the job. With café shutters, you can enjoy the sun and fresh air while still having privacy and protection from the elements. shutters are a great way to add value and style to your home. Streamline Shutters UK is the leading provider of shutters in the UK. We offer a wide range of shutters, including café shutters, that are sure to add beauty, privacy and value to your home. Take a look at our website or give us a call today to learn more about our products and services.
How are café shutters measured?
Cafe shutters are measured in width by height. The width is the distance from the top of the shutter to the bottom, while the height is the side-to-side measurement. When measuring for cafe shutters, be sure to take into account any obstacles that may be in the way, such as windowsills or handles. Also, keep in mind that you'll need to allow for clearance when the shutters are open. For more information on measuring for cafe shutters, contact Streamline Shutters UK today. We would be happy to assist you.
What are cafe shutters made of?
Café shutters are typically made of wood or synthetic materials. Wood shutters offer a natural look and feel that can add warmth to a space. Synthetic shutters are usually made of PVC or polystyrene and are a budget-friendly option.
How do you measure for window shutters?
When measuring for shutters, you'll need to take both the width and height of the opening into account. It's important to be as precise as possible when taking measurements. If you need help measuring for shutters or have any other questions, don't hesitate to contact Streamline Shutters UK. We're always happy to assist our customers in any way we can. Thanks for choosing Streamline Shutters UK.
Lead time to fit shutters once they sign up?
Normally under most circumstances around 7 to 8 weeks. (Sometimes in busy periods it can take a little longer)
Do you offer exterior-style shutters as well as interior shutters?
Unfortunately not, we only supply and install internal shutters in a variety of styles
Will my window shutters protect my furniture from fading in the sun?
Yes, if you have plantation or pleated fabric style shutters fitted to your windows, this is exactly what they are designed to do! They act as sun shades for your rooms during the daytime so that fabrics won't fade
How can I care for my window shutters?
Clean them on a regular basis, preferably weekly if they're going to be open and closed on a daily basis. This will keep them looking great and prevent dust build up which could lead to damage over time. If you have older shutters that need a little TLC before being opened again then try some light sanding of the exterior surfaces with a fine sand paper followed by an application of suitable furniture oil or varnish/polish.
How to clean shutters
No matter what type of shutter you have, always be careful not to use any harsh chemicals or abrasives which could damage the material. If in doubt, consult a professional before attempting any cleaning yourself. With a little bit of effort, your shutters will be looking as good as new!
Cleaning your shutters is an important part of maintaining them and can be done relatively easily using household items.
For plastic shutters:
Wipe them with a wet cloth or soft sponge.
If they are dirty or have any marks, use a mild detergent or soap dissolved in water to sponge them off.
Finally, dry them with a clean cloth.
For wooden shutters:
Dust them regularly using a feather duster or vacuum cleaner.
For marks or dirt, use a damp cloth and mild detergent.
Finish by drying with a clean cloth.
For metal shutters:
Use a wet cloth to remove any dust or dirt.
If the metal is dirty or stained, use a mild abrasive such as window cleaner, steel wool, or white vinegar on a damp cloth to clean it.
Finally, dry with a clean cloth.
How do shutters work?
Shutters are opened and closed by a mechanism that is attached to the shutter panel. This mechanism can be a hinge, a track, or a crank. When open, the shutter panel swings out from the window like a door. When closed, the panel slides along the track or folds up against the window.
The most common type of shutter mechanism is a hinge. Hinges are attached to the top and bottom of the shutter panel and allow it to swing out from the window. Tracks are mounted on the side of the window and the shutter panel slides along them. Cranks are mounted on the shutter panel and are turned to open and close the shutters.
Shutters provide insulation, privacy, and security for your home and are a great way to improve your home's appearance. If you're thinking about adding shutters to your home, be sure to consult with our professionals at Streamline Shutters to find the best type and style for your windows.
Are your sales people pushy?
No need to be alarmed or panic! We have all experienced these types of salesmen, who just want you to sign on the dotted line, make the sale and move on to the next sale.But I can assure you that Streamline Shutters are different, and you can see our initial meeting as more or a consultation, more than a sales pitch. You will have a dedicated project manager that will guide you through from survey to installation. You can call them at any time from 9am until 5pm and ask anything that you are not sure about. At the end of the day we want 100% happy customers that recommend us to their family and friends, as that is what our business is based on, total satisfaction, guaranteed!
Interior Design in Nottingham
Every year the government of Nottingham spends around £6.8 million on interior design. The aim of this money is to make the city look more attractive, increase sellability and make people want to visit it. The Nottingham County Council has an extensive tourism recovery plan with the aim of improving the appearance of both commercial and residential buildings.
This strategy focuses on the following five key areas; areas where we can really lead and facilitate change. These are our future goals, which will help us achieve them: 
Create great new experiences for visitors to Nottingham with an emphasis on taking people out into markets or locations they may not have been able-to go before because of their location restrictions (i e., inaccessible by car). Ideas include biking trails along beaches/coastal scenery tours in nature preserves, walking tours of the city, and activity-based tours.
Create new traditions in public spaces of Nottingham involving both holiday events for families and children activities to promote learning, discovery, creativity, or adventure at night while encouraging people to enjoy themselves in more sustainable ways than vehicular traffic.
Make more of our local Nottingham food and drink experiences are more accessible and attractive to city visitors and residents alike by offering more special events, food festivals and local products.
A way to accomplish this is through the use of Community Food Projects, including community lunch/dinner events or potluck dinners in public spaces in and around Nottingham. Another idea is the design of a system where patrons could buy "tokens" at one location on a trail (examples: breweries for beer tokens, wineries for wine tokens), where they could be redeemed at another restaurant or tavern along that trail.
International Partners And Associates: Edmonton Interior Designers
Request Quote or More Information